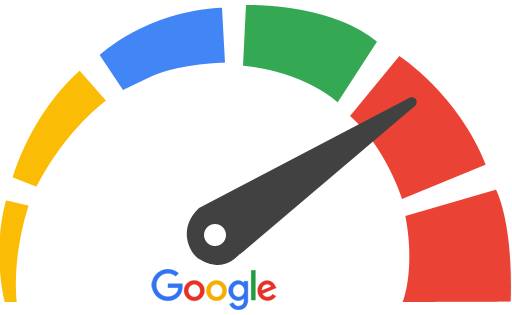 AMP stands for Accelerated Mobile Pages and it is the next stage in delivering the best user experience for mobile users.
In 2015, Google introduced the mobile friendly standard. This meant that a website had to be configured differently depending on the size of the display that it was being viewed on. The fonts need to be bigger, links easily clickable and so on.
A mobile friendly testing tool was created and Google began to give preference to mobile friendly sites in its search results. With the rise of mobile usage over the last couple of years in particular, ranking well in mobile search is now even more important than desktop search because almost 70% of all web usage is done on a mobile device!
But now Google has gone one step further and introduced AMP. This was actually first created back in February of 2016 but it didn't have very much impact on SEO rankings until September. But first, let's discuss what AMP actually is, and why Google feels it is necessary.
When you use the Internet on a desktop computer you are most likely using some kind of un-metered connection. In other words you don't have to pay for your bandwidth. Most mobile users on the other hand have to pay for every byte of data they download and this cost is added to their phone bill.
Websites used to be just text and graphics but nowadays rich media is prevalent and you can barely move two clicks online without encountering some kind of streaming media, animated or interactive content or massive background graphics that occupy the entire screen.
On a desktop, you'd barely blink an eye but if you're trying to browse such a page on your phone, all that rich media is eating your bandwidth, making the page slow to load and costing you money.
When people search for something in Google they are often looking for information and all that flashy stuff is not really needed.
AMP is a minimalist standard that strips web pages back to their bare essentials of just text, images and hyperlinks. Thus they are quick to load, they take the user directly to the content and they use up the minimum amount of data.
AMP pages are actually separate to the regular web pages which will still display normally on desktops.
From September 2016, Google will now display the AMP version of a page to a mobile user if it is available, and will give preference in the search results to pages that have AMP versions.
What this means for SEO is that if you are not using AMP, your rankings are likely to drop! If you have a WordPress site and would like to get AMP installed very quickly and cheaply, you can contact Caroline Middlebrook who runs an SEO agency in Bury St Edmunds in Suffolk, UK.